Directly after the historic River Plate's relegation from the Argentine top division the fans called the heartbroken club president's immediate resignation.
Not as obvious, thought Daniel Pasarella himself.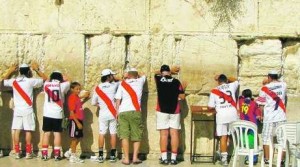 – I will only leave in a body bag said the World Championship gold hero of 1986 and a former central defender legend of the club.
Classical River Plate lost  the game on Sunday and was relegated to the National B, the second Argentine league, for the first time in the club's 110-year history.
And after the disastrous season River fan club demanded the president's immediate resignation.
But the former River Plate player and coach, Daniel Pasarella, with nearly 300 games as active in the club, will not leave.
– I will stay. The only way for me to leave the club is in a body bag, said Daniel Pasarella at the press conference, according to Buenos Aires Herald.
But the former Argentine great center-back who was a player to bring home the gold to Argentina in the Mexico World Cup 1986, apologized to the fans for the recent fiasco.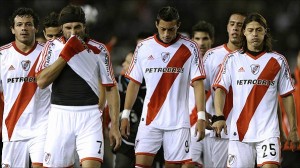 He also declared that he will give a definite answer about his future when things have "calmed down a bit."
Archrivals Boca Juniors were quick to push up mocking posters after Rivers relegation.
Pasarella talked about hanging out the real culprits behind the club's relegation, River Plate has debts of 200 million to wrestle with – and has millions of fans who want an explanation why Argentine most successful soccer is in the second division
After the match that set River Plate's fate, riot police formed a ring around the River Plate squad, where the players were together and crying. The scene is pretty hard to explain so check it out and see River Plates fan rage and the frustration of the River Plate players.