What's going on in van Bommel life right now? Another title to put up in his price cabinet, Van Bommel is truly the face of a winner.
Mark van Bommel is a man that many hate. He likes to annoy, simulate injury, always play in the border line between insane and though.
Another picture of Mark van Bommel is that he is a tactical genius who passionately lead his team through thick and thin, a man with limited technique that have shown that heart plus the brain can lead to a world class player.
Here is the story of Mark van Bommel – a much-hated but sometimes maybe a misunderstood man.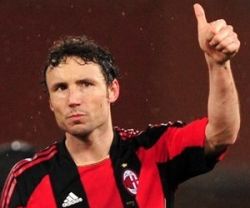 We begin in Sittard, a city near Massbracht, where van Bommel, 15 years old, moved in 1992 when he received a professional contract with the pride of the city: Fortuna Sittard.
Already by then van Bommel outlet for a personality trait that made him one of the world's best defensive midfielder – his passion for the tactics and communication:
"When I was 17 at Fortuna I coached and talked too. It's in my character. I went and studied for my coaching license-when I was in my early twenties. I'm interested in tactics and motivation. "
"I always saw football as my profession. I treated my body as a tool. I never went partying after games or indulged in alcohol or anything like that. I took my naps, got my treatments. I dislocated my shoulder a number of times and in order to stop that from happening again and again, I have to do certain practices. I always do them. every day. "
During his final two years in Fortuna, he was coached by a man named Bert van Marwijk – same Bert who came to be his national coach more than a decade later.
More and more eyes focused on the small club that was too small to fight at the top, but large enough to act as a suitable showcase for the talents who wanted to try new, more exciting environments.
In 1999 it was time for Fortuna main talent to move: PSV had made a bid for van Bommel and it was time for him to move up in the career ladder.
In PSV van Bommel found his partner in crime, Johann Vogel, and together they formed one of Europe's strongest inner midfields. While Vogel took care of the defensive van Bommel could go on offensive raids. A perfect combination.
When asked if he misses those days, the period when he went on more offensive outings and scored more goals, he says:
"Yes, it's easier for the fans to recognize your value I guess. But most people think I'm better on the position I play now.
The PSV era was successful and van Bommel won the league four times, winning the prize as the best player twice and did as much as 46 goals in 169 league games. So when Frank Rijkaard, in 2005, got the notion to sign his countryman to Barca, it was a dream come true for van Bommel: he would play for the club he loved as a child.
The first van Bommel was thinking of when he joined Barca's s was to learn the language, he believes it is the least you can do when you change country and culture:
"It's a duty, Almost, for everythin player to learn the language-when you go abroad".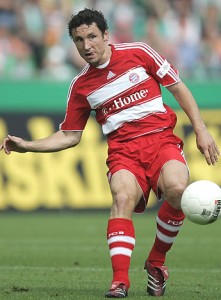 His year, yes, there was only one year in Barca was far from a performance perspective, a great year. Barca won the league and at the Stade de France in the finals of the Champions League, went to 0-1 to 2-1 against Arsenal. Van Bommel started the game, but was replaced in the 61st min by Henrik Larsson, who then made sure that Barca win the game.
Bayern were on the hunt for a replacement for Michael Ballack, and when they offered Barca 6 million euro, the move was a fact – next destination: Munich, Germany.
In Bavaria, it became an instant success for Van Bommel: once he got to take the lead role, the role that he thrives in. He helped Bayern to win two league titles and he was not far from to lead the team to a CLwin during his time in the club.
It was also during this period, van Bommel started to get the stamp of being the most brutal player in soccer.
During the 2010 World Cup in South Africa, Holland was the team that everyone had an opinion about. Their seemingly cynical game angered a lot of people. The defensive midfield duo of Van Bommel and Nigel de Jong was feared – and of course hated.
We all know how that ended. Holland went undefeated to the finals but lost after Iniestas goal four minutes before the penalty shootout.
Today, van Bommel 33 years, his not as fast as he used to be ten years ago, yet he believes that he is better than ever. Next season will be interesting to see if the Van Bommel can lead Milan to their former European glory of if his age has finally caught up on him.
http://www.youtube.com/watch?v=IzrKgKNJyQI