"Nothing we can punish him for"
Manchester United's fans demanded that Kenny Dalglish, just like Wayne Rooney, would be suspended after using profanity during the match between Arsenal and Liverpool.
Now news from the English Football Association (FA) presents that the Liverpool manager is freed.
– Aside from the FA's point of view, this is not something we can punish him, writes FA.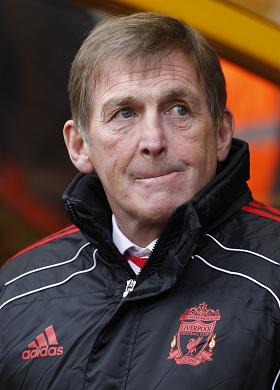 Wayne Rooney was suspended for two games of by FA after his "incident"during the win against West Ham. This has created anger in the United camp and when Liverpool's Kenny Dalglish in turn cursed at Arsene Wenger after the meeting with Arsenal the United Fans acted.
According to The Mirror Manchester United bombarded FA with the requirement that the Liverpool manager Kenny Dalglish also be punished. The appeal rejected by FA that claims "Do not compare with Rooney".
It was in overtime the drama between the coaches Kenny Dalglish and Arsene Wenger got into an argument. Dalglish swore, against Wenger, an event that was captured by the cameras.
FA is now seeing the consequences of their incompetent behavior and hopefully these incidents will just fall back into the shadows and forgetfulness. Because like I stated earlier if FA want's to suspend every player or manager who curses it will end up in disaster.
Now let's enjoy Tottenham – Arsenal, which is the last chance for Arsenal to come back in the title race after Manchester United's draw against Newcastle. We wish the Gunners Good Luck!