King Kenny dosen' take shit from anyone, even Arsene Wenger. As Mr.Wenger seems to get more cranky for each season, Kenny ha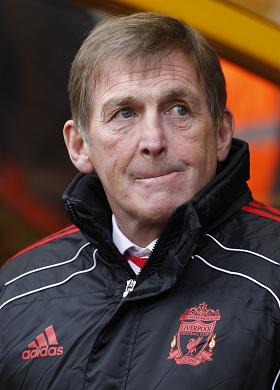 d enough and told him to "piss off". Now the question is if FA will suspend Kenny for his choice of language as they did with the Rooney incident.
FA has truly shot themselves in this matter. The fact is that there is a lot of cursing in the pitch during a soccer game, dosen't matter if you look at the Italian league or the Spanish league or Bundesliga. Soccer is a emotional sport and to suspend players for cursing would only result in matches where there will be several players not available to play for something stupid  as cursing.
Instead FA should focus on things that affect the game like crazy tackles, simulation and cheating.
Anyways here comes a video clip with Dalgish telling Wenger to "piss off" quite funny actually,
http://www.youtube.com/watch?v=QRyOQURqcns&feature=player_embedded
http://www.youtube.com/watch?v=mOENd_S-Ybc&feature=player_embedded