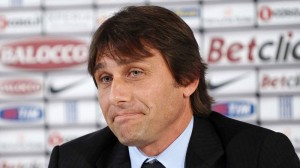 Today it was announced that Antonio Conte will be suspended for ten months
Juventus coach Antonio Conte, 43, will be shut down for ten months for his involvement in the Italian gaming scandal "Calcioscomesse". However Juventus lets him stay in the club as the man in charge.
Today was the judgment that confirmed the fears. Juventus gold coach deemed guilty of not reporting matches which he felt to have been rigged.
– The idea of letting him go has never struck us, says Beppe Marotta, the club's director general.
– In his case, we are in a situation where a person says one thing and 23 people said another. A situation where our coach is accused, says Beppe Marotta.
The suspension means that Juventus must do without Conte on match days, but he should be able to train the team as usual during the week.
It has been speculated about Conte thus will have to leave. But Juventus has made it clear that they will keep him.
Antonio was the main architect that helped Juventus win the league, however this will indeed cast a shadow over their win. Italian soccer association still have some major cleaning to do, and if this is going on in Serie A and Serie B it's scary to imagine what's going on in the lower leagues.
All the more gratifying is the news for Juventus, that the players Leonardo Bonucci and Simone Pepe who have been released from all accusation of involvement in this scandal.