What can you say about this man other it is a joy watching him play soccer.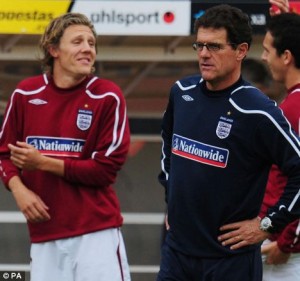 Jimmy Bullard is not the best player out there but he is surely one of the most entertaining. I wish more players sometimes could relax a little and laugh on the pitch, compare Bullard with any of the 22 players that played el classico this season and you will see what kind of contrast it is.
Anyways here comes the top 5 video clips with Jimmy Bullard.
http://www.youtube.com/watch?v=QC2Ady-WfMA
Which one do you like? I can personally stop laughing at the look he gives Duncan Ferguson.