EPSN is a great sports channel, and me being from Europe I can tell that the European sports channels have a lot to learn from ESPN in how to entertain your viewers. However ESPN have one big problem and that is that nobody seems to know shit about soccer. There presentation is beautiful but they lack a lot in content. Their experts and commentators are often a joke, it seems just because you have a British accent you are qualified to share your opinion as an expert.
And here are the latest blunder that make embarrassing to watch soccer with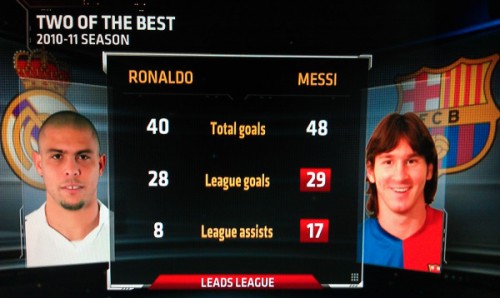 ESPN, during el classico ESPN shows the 2010/ 2011 statistics with the picture of the wrong player.
I mean really? At least use the picture of someone that still is playing…