Sons of soccer legends, we should keep an extra eye on. They might achieve greatness at the pitch as their fathers did.
Daniel and Christian Maldini.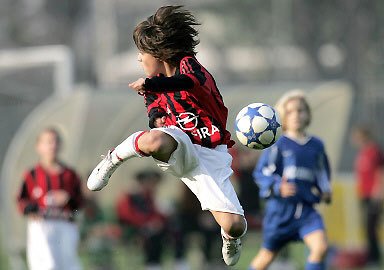 Daniel had the World at hello, when he slide tackled Seedorf as if it were CL-final, now the two brothers are playing in Milan's U-section, and father Paolo spoke about their future, the other day, when the Milan's Facebook page passed the three million mark.
– "My shirt can only be worn by one of my sons, but it can not be an extra pressure on them."
Christian started  as Milan met Roma in the Nike Cup (2-1 to Roma) a couple weeks ago. What position you ask? Left back of course.
http://www.youtube.com/watch?v=RH88Y93c2lY
Enzo and Luca Zidane.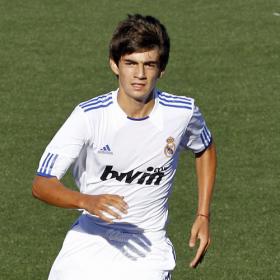 Enzo's Daddy's boy, playmaker for Real Madrid's Cadet A team, with helicopter dribbles and the touch and everything else he could find in his DNA. Luca is the goalkeeper in family.
Of all the kids of former soccer legendsm Enzo is the one that seems to be the most advanced. He's only fifteen, but it is already being discussed in all seriousness whether he should choose the French or Spanish national team. In addition, the Italian press has written that Juventus are keen to sign him as soon as possible.

Joshua Cruijff
If you have a grandfather named Johan it becomes easier as you grow up with certain expectations on themselves. As recently as February, he made two goals and was best on the pitch in a game against Can Vidalet for his Barcelona Junior team.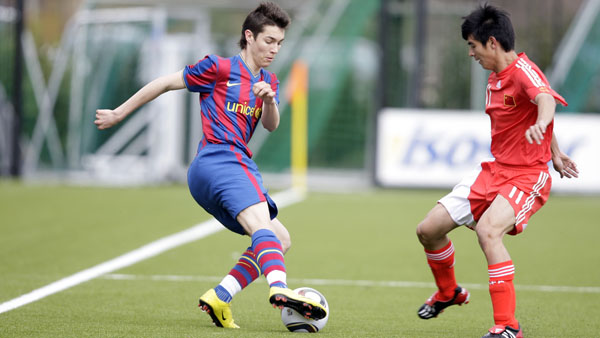 Octavio Neto Felinto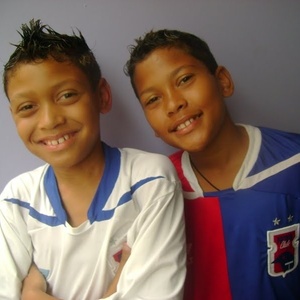 The boy is only twelve years, but when he tackles in a semi-final goal and it gets posted on YouTube it was not long before there were waves in Brazil. Who is this kid you may ask? He is the grandson of Pele.
– He is a striker, good in the end. If he continues with the same passion and desire, he will definitely turn pro, "said his coach Luiz Alexandre Silva.