Here is a list of 10 soccer players stuck in the freezer, way back behind the meat you forgot to get out last family get together. They have a large salary, so large that they are ice cold in the transfer market. These overrated soccer players had big expectations on them but was nowhere close fulfilling them. This list is based on this years season.
10 Jermaine Jena, 28, midfielder, Tottenham
The former Newcastle midfielders has plenty of talent, but often disappear from matches. Luka Modric, Tom Huddlestone, Wilson Palacios and Sandro were before Jenas last year. Scott Parker is on his way to Spurs, C'est finit.
9 Shaun Wright-Phillips, 29, midfielder, Manchester City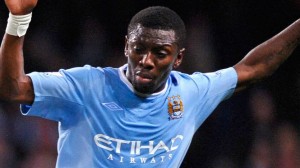 The winger had a tough time at Chelsea and when he came to the City, it was initially different. But SWP have had limited opportunities with manager Roberto Mancini.
8 Wayne Bridge, 30, defender, Manchester City
He wrote a four and a half year long contract when he went to the City in 2009, but nothing suggests that he remains long. They loaned him out to West Ham this past season and want to get rid of him again.
7 Nicklas Bendtner, 23, striker, Arsenal
If there is anyone who thinks Nicklas Bendtner is good, it's Nicklas Bendtner. Unfortunately, his manager Arsene Wenger is not as impressed and Bendtner has said he wants to leave Arsenal and I don't think Arsene is crying about it.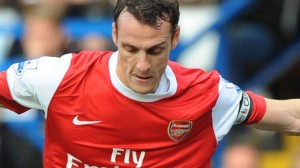 6 Sébastien Squillaci, 30, defender, Arsenal
The unfortunate Frenchman came to Arsenal from Sevilla last summer, but has failed to impress. He made several costly mistakes and had trouble taking a regular place at Arsenal that finished fourth in the league.
5 Manuel Almunia, 34, goalkeeper, Arsenal
Almunia has had plenty of chances to prove he is number one between the posts at the Emirates, but he has too often failed. Lost his place to Lukasz Fabianski after costly miss against West Brom in September. Then he made a few matches before Wojciech Szczesny took first place.
4 Christian Poulsen, 31, midfielder, Liverpool
Roy Hodgson panic transfer August 2010 to replace Javier Mascherano. What can you do other than laugh.
3 Jo, 24, striker, Manchester City
Has only played 21 games for City in three seasons. He hardly impressed during his time at Everton where he was suspended after returning home to Brazil without permission. The attacker left CSKA Moscow, where he made 30 goals in 53 matches, too soon. Now he looks just clumsy and lazy on the pitch.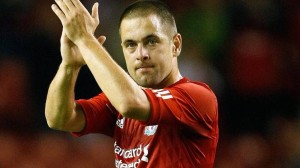 2 Marco Motta, 25, defender, Udinese.
Loaned out to Juventus the same season as he arrived at the club.
1 Joe Cole, 29, midfielder, Liverpool.
Left Chelsea as bosman, hoping for a fresh start in Liverpool. He got a red card in his debut and that reflected his whole season. He turns 30 this year and Joe Cole has peaked hard.