Wayne Rooney probably regrets the latest twitter post he sent in, since that can result into a ban to use twitter by Sir Alex Ferguso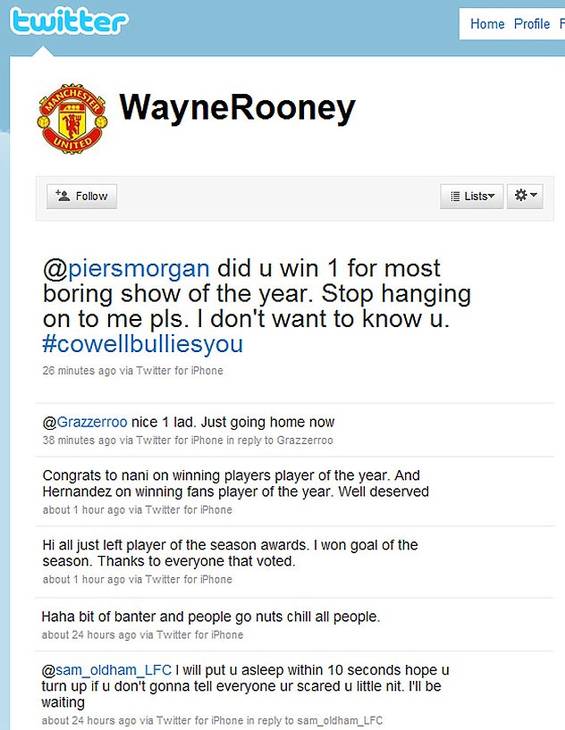 n.
A few days ago Rooney ended up arguing with a fan on Twitter.
Earlier in the week Wayne Rooney came under fire by Sir Alex when he challenged a Liverpool supporter for a fight on a twitter.
"I will cut you in ten seconds and I hope you show up. If you do not, I'll tell everyone you're a little coward. I wait for you. "Rooney wrote.
"Wasting Time" Now, says manager Alex Ferguson, 69, that he was considering banning players that tweet.
– We as a club are looking at it because it could be problems related to it. And we don't want that, says Ferguson to English media.
Ferguson also don't see the charm of Twitter.
– If I'm honest as I understand it. I do not think anyone cares about this sort of thing. How can you find time for it? There are millions of things you can do besides that. Go down to the library and read a book. Seriously. It is a waste of time. But it seems to be all the rage right now. Everyone seems to want to do it, "he says.
Many people believe that Twitter for the players closer to fans. But that does not give much of Ferguson.
– It would be better if they did it in real life "he says.