So what's been the major Soccer news in England you ask?
It's been about transplanted hair, an affair that might have affected the Champions League final and the English national team impotent performance.
Let's start with the hair transplantation; the major talk in England has not been the draw against Switzerland (after all they are used to their disappointments) but rather about Wayne Rooney's hair transplantation procedure.
Wayne Rooney announced on Saturday, via his Twitter that he had undergone a hair transplant.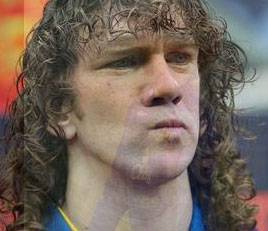 "I am very satisfied"
– I was going bald at 25 so why not? I'm very happy with the results, said Rooney and continued.
– It is still a bit sore and swollen but when it settles you will be the first to see. Anyone can recommend some good hair gel? Haha.
Teammate Rio Ferdinand writes to the striker on his twitter.
– @ Wayne Rooney, You will make the head & shoulders advertising soon, writes Ferdinand.
– I promise you all that I should post a picture on Monday morning when the swelling has subsided, Rooney writes.
Kind of sad I think, Rooney's lack of hair was kind of his trademark and character, however it will be fun to see how he looks after this procedure and the newspapers have already had some fun predicting his new look.
From hair transplantations to the England national team.
The English fans clearly showed their dissatisfaction with the performance against Switzerland.
Of course, Fabio Capello's men had hoped that they would have three points in this sort of game.
Switzerland is not a bad team, absolutely not. With players like Barnetta, Derdiyok, Inler, Djorou and Senderos who all play in top clubs in Europe.  Also I must say that England, has been in many years, overrated. They are no better than their results and what have they really accomplished in the last championship?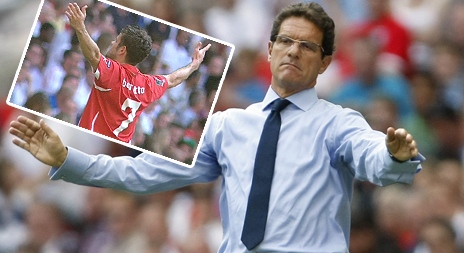 Off course England have several world class player but that doesn't mean automatically that they are a world class team.
The lineups:
England: Hart, Glen Johnson, Terry, Ferdinand, Cole, Parker, Lampard, Wilshere, Walcott, Milner, Bent.
Subs not used: Green, Jagielka, Baines, Barry, Young, Downing, Zamora.
Switzerland: Benaglio, Lichtenstein, Senderos, Djourou, Ziegler, Behrami, Barnetta, Inler, Shaqiri, Derdiyok, Xhaka.
Bench: Wölfli, Von Bergen, Emeghara, Dzemaili, Fernandes, Mehmedi, Margairaz.
Euro 2012 qualifier
England 2-2 Swissland
0-1 Tranquillo Barnetta
0-2 Tranquillo Barnetta
1-2 Frank Lampard
2-2 Ashley Young
Lastly the Giggs affair, wow, it was worse than I could ever imagine. This reminds me of the Tiger Woods saga. I wonder if or how much this affected his performance in the Champ League final. What do you think?