Forbes valued Manchester United at $1.86 billion which made them the highest valued sports team in the world.
Forbes Top 50 Sports teams
1 Manchester United
2 Dallas Cowboys
3 New York Yankees
4 Washington Redskins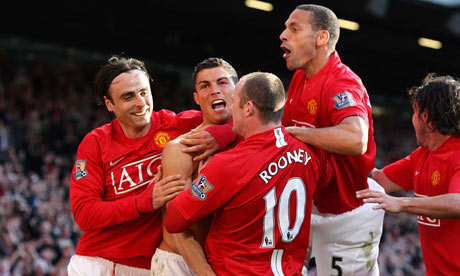 5 Real Madrid
Soccer Teams
7 Arsenal
19 Bayern Munich
26 FC Barcelona
34 AC Milan
46 Chelsea FC
49 Juventus
Otherwise, the list is dominated by American football teams. Of the 50 teams on the list 32 NFL teams represented. Another interesting thing is that the second highest valued soccer team, Real Madrid is at the fifth place, while rivals Barcelona, who won almost everything on the pitch last year is found first on the 26th spot.
Needless to say these valuations are not facts and are estimations made by Forbes.