The deal has been going on for some time and today it was finalized, Alex Chamberlain signs with the Gunners.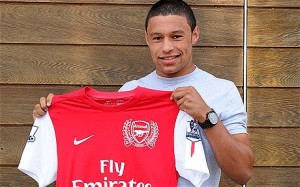 – He is an exciting young player who will give us the creativity and offensive qualities, says manager Arsene Wenger to the club's website.
The 17-year-old was a contributing factor in helping Southampton move up to the Championship last year. He made nine goals in 34 appearances for the club.
Chamberlain can indeed become a great player and seems like very talented individual but he is not the player Arsenal need right now. Wenger seems to have got stuck in one way of thinking even though it is clear that it is not working.
The transfer window is still open so hopefully something will happen before it closes, but I highly doubt that it well. Wenger seems determined to follow his "new" ideology even though it most likely will result to another year without any titles..